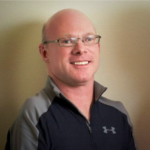 Brian Clark Stone
I have been working with Greg for almost 4 years now and have come to appreciate his honesty, hard work and commitment to First Step Fitness. During this time, Greg has helped me pursue my dream to become an inspirational speaker. What makes Greg remarkable is his ability to connect with you, and motivate you in many ways. I'm happy to endorse Greg's services based on his performance with First Step Fitness.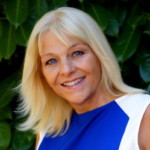 Dr. Donna Beegle
Greg is a catalyst leader who engages people to take their work to the highest levels. I first met Greg when he contacted me after reading my story in the Oregonian. From the moment we met, he encouraged and worked with me to broaden the work I do. From strategic planning to measurable actions, he assisted us in strengthening our infrastructure and growing our efforts to fight poverty. Greg knows how to ask just the right questions to bring a team together. He is a servant leader that allows people to believe they did it themselves. His energy and support always make me believe nothing is impossible.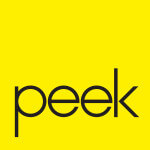 Benjamin R. Peek
I have known Greg Hansen and his consulting firm GQG Consulting for many years. I have an affinity for helping small cities, especially small cities in Oregon. These cities have a need to leverage state of the art technology to better manage the challenges faced by hundreds of such cities, just in Oregon. The challenges include the administration of a community's legal requirement to file state and federal reports (EPA, Homeland Security and other Federal Agencies required filings – constantly expanding), provide customer service and support to community residents, manage building permits to enable growth, track and administer traffic violations and generally support local police, to name just a few of these challenges.
Greg and GQG Consulting has knowledge and contacts with many small Oregon Cities that enable Greg to collect information about major issues and potential priorities for these communities. In designing communication protocols and information processing systems to address these needs, GQG's insights and inputs are vital to capturing the fundamental requirements that scale across the largest number of common needs in an effective way. He and his consulting practice can also provide the professional services that help these communities define requirement, select solutions and execute plans that improve life and livingness in major ways.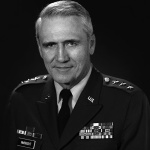 Lt. Gen. Clarence McKnight
Based upon my life experiences over the last 85 years, I know a little about leadership, service, and solving problems, local to global. I've known Greg Hansen in number of capacities since 1993.  His biggest gift, other than his heart, is "seeing systems of systems of systems."  What's that mean?  He can see the "big picture" and connect the dots in new and different ways.
As Chairman of the Board of Directors of the Community Learning and Information Network (CLIN), we decided to develop and submit a $100M proposal to the Advanced Research Projects Agency (ARPA). The timeline was short.  We needed capable captains in targeted states and regions to lead those efforts. Dr. William F. Pierce, CLIN vice president for education and training (former executive director of the Council of Chief State School Officers and National Association of State Boards of Education), who had known Greg through the National Community Education Association as well as the Education Utility (Jack Taub) demonstration project in Utah, recommended that Greg lead the coalition building and proposal development in the Pacific Northwest.
In approximately five weeks, Greg was successful in forming a steering committee and this group secured signed letters from Oregon's governor, both U.S. Senators, all members of their Congressional delegation, and heads of all leading state associations, along with local letters of support.  In short, more than 85 letters. The proposal met the deadline and had a unique design for piloting CLIN sites in 20 communities throughout Oregon. While the Federal proposal didn't receive President Clinton's signature after receiving approvals at all other checkpoints in the ARPA process, a foundation had been laid for advancing technology and telecommunications in Oregon. Rather than sit back and lick their wounds, the Steering Committee, commandeered by Greg, chose to plan, produce, promote and state the "Oregon CLIN Workshop:  Pioneering Pathways…Past, Present, and Future".  More than 500 people from community teams around Oregon attended this workshop at then George Fox College on June 6, 1994 (D-Day 50th Anniversary).  It was a huge success, as a team effort, with Greg leading the way.
In 2013, I launched my From Pigeons to Tweets national book tour at Portland State University and its School of Business.  The second stop was as the inaugural speaker at Paul Allen's new Living Computer Museum to 250+ Microsoft alumni.  Who arranged both appearances on relatively short notice and no budget…take a guess.
The most important way, though, that I know Greg is that for more than 20 years, we've developed a very special bond.  I'm his #2 surrogate father after Bill O'Hearn. Greg has sought counsel, advice, and insights from me and my life over these two plus decades. I consider him to be like a son. Greg is a man committed to faith, family, friends, and country.If, Heaven forbid, I should ever need to led a troop into battle again, I'd want Greg as my right arm.

John Moore
Greg and I have known each other since 1999. During this period, he's become the brother I never had. Several years ago, Greg coined the phrase saying that I'm the "human embodiment of LinkedIn and Wikipedia." He seems to think that I know many people and I'm very well networked, but he's even more so. Similarly, he believes that I'm a walking encyclopedia. However, again, I'm not a match to him. He not only understands whole systems theory, but he actively practices it.
*Greg is Energetic – Has Strong Motor!
*You Get - A Strong questioning atmosphere!
*Greg - Likes Highlights
*Greg will give you as client - Agile process within his/your scope!
*Greg - Is Good at scoping work projects!
*Trustworthy in a Midwest brotherly sort of way over 14 years! 🙂
*Greg has a keen - Sense of Humor!
Greg and I have worked on several projects together and between the two of us. We have used both of our networks and knowledge for client benefit. With the above attributes in mind, Greg's learning of Whole System's Theory, he has and is currently practicing it in work applications as as they move forward.
To paraphrase Einstein, A mind once stretched can never return to its original shape and size. That's my Greg - always questioning, stretching, learning, growing, collaborating, and evolving.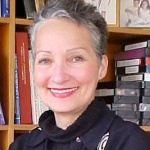 Dr. Lynda Falkenstein
Truly creative problem solvers are rare. Also rare are those who are able to zero in on a client's needs and map an effective strategy to meet those needs. And, even more rare, are those who can do all this with intensity and passion. Greg Hansen is one of those rare birds who, at every turn, walks the talk. If you're looking for someone to jumpstart your business and take it to places you've only dreamed about, memorize Greg Hansen's phone number.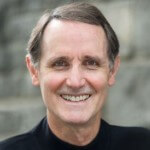 Richard Howells
Besides being a terrific person to know, Greg is truly a generative thinker. If you want someone to help you generate breakthrough ideas, Greg is a wonderful coach. Every conversation I've had, as a friend and as a professional colleague, has been stimulating and fruitful. He brings rare skills to every conversation. Plus he is an extraordinary networker and resource-finder, so he often brings new ideas about how to get traction with important goals.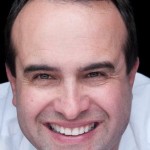 Alexander Oddoz-Mazet
Senior Director, Business Development & Architect, Skype for Business, Worldwide at Microsoft
Greg and GQG have worked on various strategic and tactical research projects for my last two organizations. His quality of work, integrity, and professionalism have been outstanding. He has made me successful by his great research work.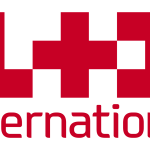 Mike Dunbar
Retired CEO, IMAGETEL INTERNATIONAL
I've known Greg since 1993 when we started a project with the World Trade Centers, headquartered in New York and the CLIN project out of Washington D.C., the President's project for distance learning via videoconferencing. Our company, Imagetel International, partnered with ( BellCore (Bell Research Labs ), provided large screen, life-size, real-time videoconferencing equipment we manufactured to George Fox University in Portland, Oregon to present real-time distance learning to the K-12 teachers of Oregon with live presentations from our headquarters in Louisville, Ky and London, England. This could not have been accomplished without Greg's energy, attention to detail, and connections to companies and personnel that helped the project go as planned. Greg's energetic spirit overcomes any obstacle that gets in the way of accomplishing your target. I am glad that I can call Greg a life long friend that will always be one to present any idea or problem to, and he will provide that same energetic spirit to accomplish the desired result.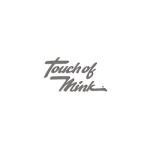 Skip Liebertz
I have worked with many consultants and professionals over the years who bring expertise and planning skills to important projects. I never met one who can match Greg's incredible energy and commitment to success of every project he undertakes. He has created a vast network of professionals in many fields and he can attack organizational problems or long range planning needs with a "fresh" and innovative approach that brings many of these divergent players together to help.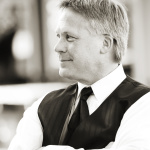 Mike Bednarek
Retired Educator; Planning Consultant; Performing Artist
Having worked with Greg Hansen in the public and private sectors for over 35 years, I can honestly say there is no one more energetic, positive, big picture thinking, visionary, and insightful than he is. He is the believer, advocate, problem solver, and strategic planning partner and facilitator to help you move your project or goal to fruition, and your organization or company to the next step. It's been said that change creates opportunity; Greg makes it happen. Heck, the guy even introduced me to my wife of 30 years, so he must be a genius!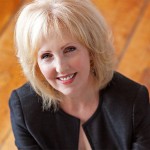 Carrie Hebert
Greg is a visionary idea machine, quickly assessing opportunities for his clients and creating a roadmap to success. I have worked with Greg for over 10 years and am always impressed and inspired by his ability to see possibilities and inspire change.
Joe Loe
Retired Strategic Planning Consultant
I first met Greg Hansen about 40 years ago when I was serving on the Salem-Keizer School Board, the second largest school district in the State of Oregon. At the time Greg was working in the Community Education Department of the district. First impressions are important and I promptly noticed his superior communication skills with the board---he had the unique ability to break down an issue and relate that issue to his audience.  More importantly he had the skill-set to develop a plan to address it.
Greg and I continued our relationship after I left the board in 1989. As the Vice President of Marketing for Teledyne Wah Chang in Albany, Oregon, with a staff of 40 professionals and world-wide sales in the $250 million range, I was responsible for a broad range of activities including marketing & sales, an annual business plan (which was updated every six months), production planning and long range strategic and marketing plans. Not surprisingly, I found myself going to Greg for professional advice on how to deal with a wide array organizational and planning issues. He had the unique ability to look at an issue from a broad-based perspective and give me the advice I needed.
During my tenure in a high-paced business environment, I lived in a world of "continuous improvement." Our products and services were good but the ongoing challenge was" how could we be better?" More importantly perhaps was the question of "how can we remain competitive in a dynamic ever-changing market?"  We also had to figure out a way to plan our future. In that environment, the skill level of my advisors and staff were paramount to the continued success of our company. I am pleased to report that my former company's current sales are in the $400 to 500 million range.
As a career marketing and sales professional and retired strategic planning consultant I highly recommend Greg's services to you. He has the unique combination of organizational, personal, communication and planning skills that will be invaluable to your organization.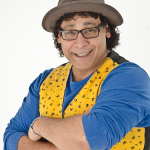 Angel Ocasio
In 1987, I made a commitment to quit my job and embrace the world of the self-employed. As a comedy entertainer it had always been my dream to perform full time. However, with family responsibilities it was scary for me to move forward. However, with the support of my family and business direction from my good friend Greg Hansen, I took that leap.
Now, having been self-employed for over 30 years, Greg has become an essential part of my growth as an entertainer. What started as a yearly breakfast meeting became a learning experience for me in how to embrace my business with clear focus and passion. Greg would see the opportunities that I couldn't see, he became my possibility coach. Greg would listen to my dreams and goals and gave me valuable information on how to move forward. Some of his direction seemed like it was more than I wanted to do, but he always motivated me with a simple phrase: No Guts, No Glory.
As a full time entertainer, I have performed at many wonderful events, and these events happened because I was told to embrace the possibilities.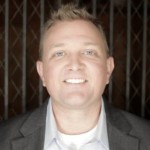 Robb C. Crocker
I've worked with Greg on a number of projects over the past 5 years. He is an AMAZING communicator, follows through on promises, and consistently delivers unrivaled service to his clients. The market research project Greg delivered to funnelbox 5 years ago still serves as a foundation from which we base ALL of our operational and marketing initiatives.